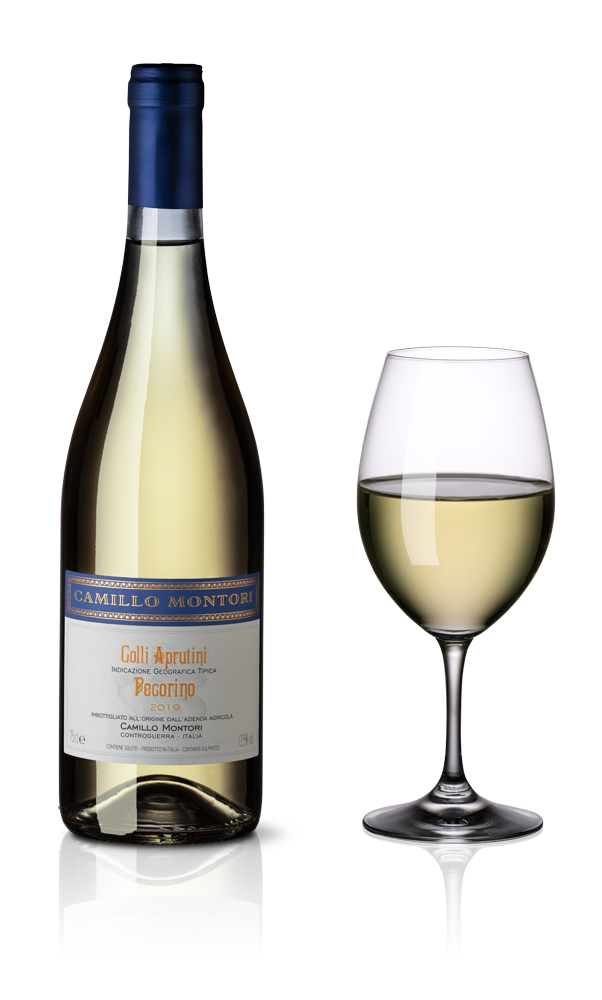 CAMILLO MONTORI
Colli Aprutini Pecorino
Type of wine: IGT white wine
Production zone: Hills of the municipal territory of Controguerra
Grape varieties: 100% Pecorino
Training system: Spurred cordon
Yield per hectare: 100 quintals
Time of harvest: First ten days in September
Winemaking technique: White wine-making method with soft
pressing, must clarification and controlled temperature..
Bottles produced: 5.000
Sensory characteristics: Straw yellow with golden tinges. Fruity, floral
nose with mineral notes. Concentrated, fresh palate with good
smoothness and notes of acacia, renette apple and tropical fruits.
Food pairings: Excellent as an aperitif, with fish hors d'oeuvres,
seafood or white meat.