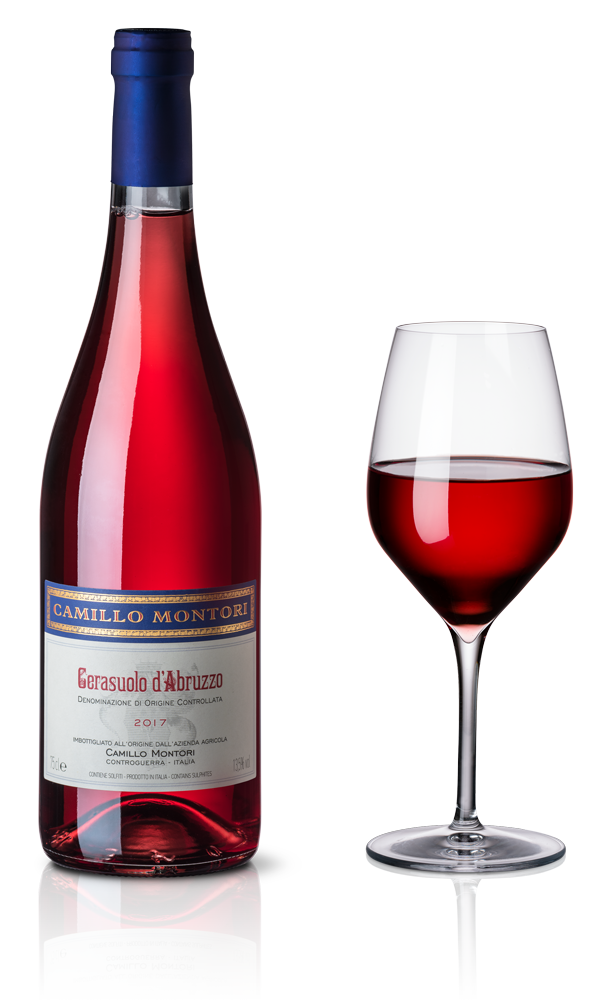 CAMILLO MONTORI
Cerasuolo D'Abruzzo
Type of wine: DOC rosé wine
Production zone: Hills of the municipal territory of Controguerra
Grape varieties: Montepulciano d'Abruzzo and small amount of Sangiovese
Training system: Spurred cordon
Yield per hectare: 110 quintals
Time of harvest: First ten days in October
Winemaking technique: Off-skins fermentation with very brief skin contact and controlled-temperature fermentation.
Bottles produced: 10.000
Sensory characteristics: Characteristic, ripe-cherry colour. Concentrated fruity and floral nose. Vibrant, lingering, full-bodied and absolutely unique palate.
Food pairings: Excellent with roasts or fish broth, delicate charcuterie
or white meat.