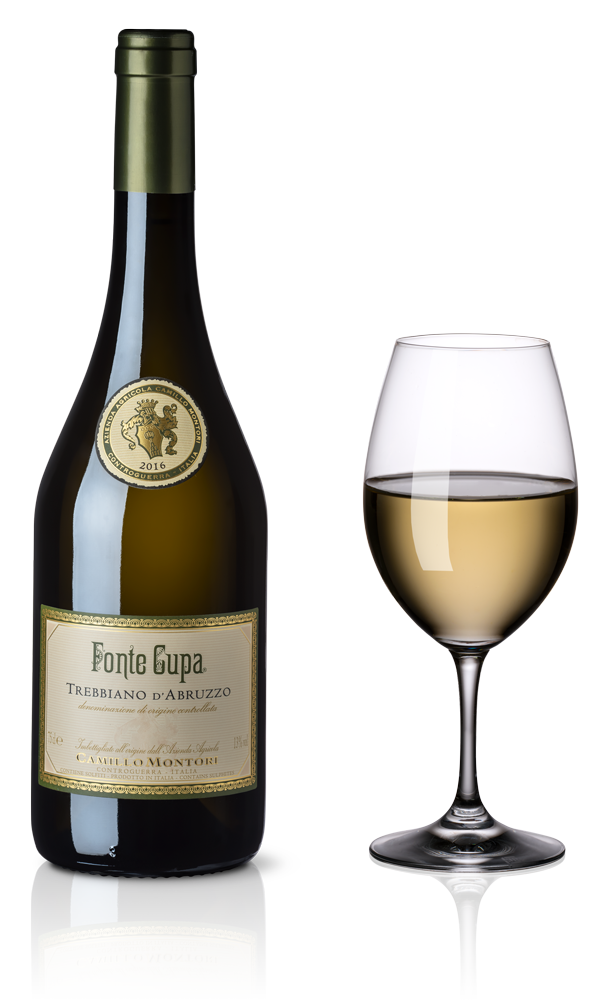 FONTE CUPA 
Trebbiano D'Abruzzo
Type of wine: DOC white wine
Production zone: Colline del comune di Controguerra
Grape varieties: 95% Trebbiano d'Abruzzo and 5% other grapes recommended in the rules of the DOC
Training system: Spurred cordon
Yield per hectare: 100 quintals
Time of harvest: Last ten days of September
Winemaking technique: Off-skins with light pressing of the lees. Must clarification and controlled-temperature fermentation.
Bottles produced: 80.000
Sensory characteristics: Bright colour with pale greenish-yellow tinges. Very elegant, fruity nose with a characteristic, varietal nose of ripe apple. Lingering, attractively fresh, aromatic palate.
Food pairings: Excellent as an aperitif and with a full spectrum of fish dishes.