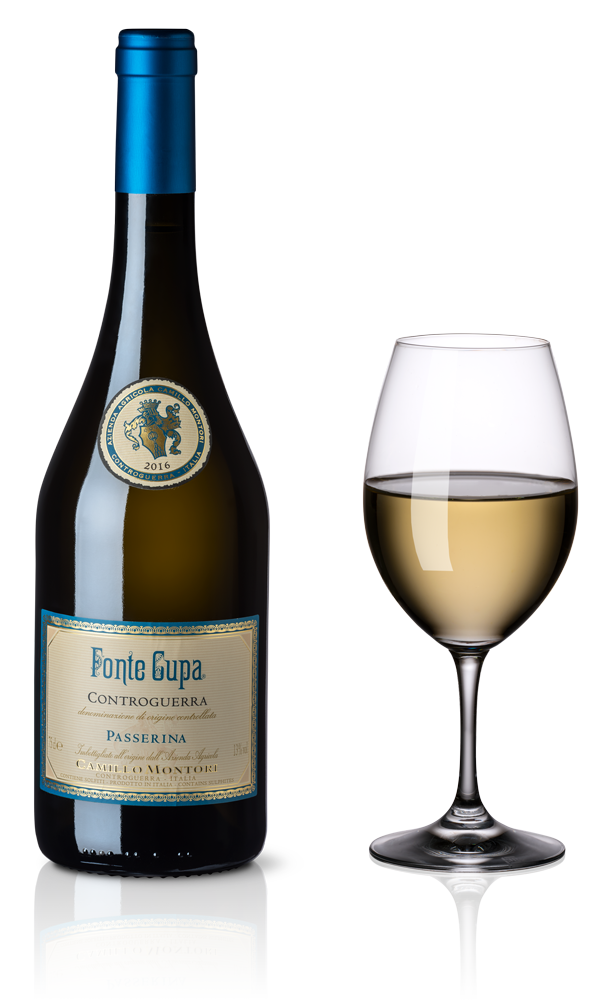 FONTE CUPA 
Controguerra Passerina
Type of wine: DOC white wine
Production zone: Hills of the municipal territory of Controguerra
Grape varieties: 100 % Passerina
Training system: Spurred cordon
Yield per hectare: 100 quintals
Time of harvest: Last ten days of August
Winemaking technique: Off-skins vinification, must clarified by low-temperature settling; controlled-temperature fermentation.
Bottles produced: 5.000
Sensory characteristics: Straw yellow colour with greenish tinges. Delicate, fruity nose characteristics of the grape with hints of green apple. Dry, attractively fresh palate with mineral notes.
Food pairings: Fish dishes, soufflés or grilled vegetables. Excellent with fried food.