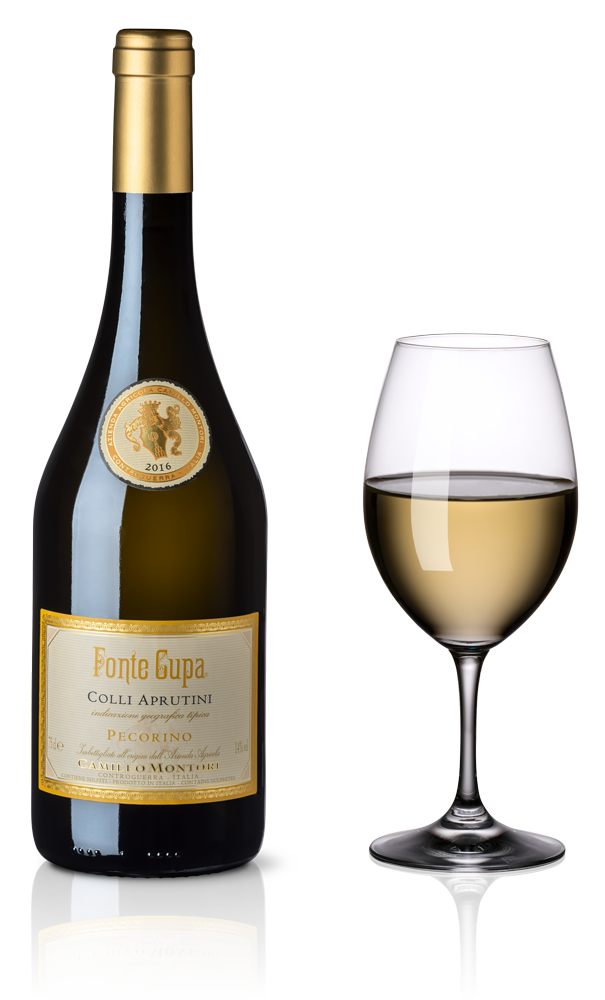 FONTE CUPA 
Colli Aprutini Pecorino
Type of wine: White wine IGT
Production zone: Hills of the municipal territory of Controguerra
Grape varieties: 100% Pecorino
Training system: Spurred cordon
Yield per hectare: 90 quintals
Time of harvest: First ten days of September
Winemaking technique: Off-skins vinification with soft pressing, must clarification and controlled temperature fermentation in oak barrels. First aging in stainless steel vats and then in bottles.
Bottles produced: 5.000
Sensory characteristics: Straw yellow with golden tinges. Fruity and floral nose with balsamic herbs notes, hawthorn and banana. Sweeping palate, fervent in the mouth and supported by a good acidity
Food pairings: Vigorous main course dishes, white meat, roasts or broth fish.