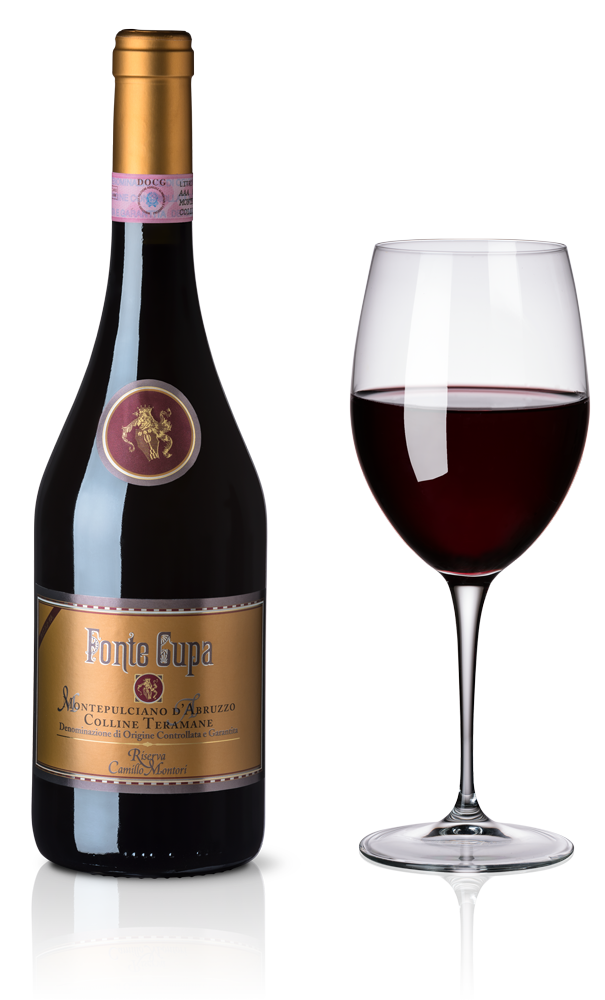 FONTE CUPA RISERVA
Colline Teramane
Montepulciano D'Abruzzo
Type of wine: DOCG red wine
Production zone: Hills of the municipal territory of Controguerra
Grape varieties: 100% Montepulciano d'Abruzzo
Training system: Old vineyards using gobelet and spurred-cordon systems
Yield per hectare: 80 quintals
Time of harvest: Beginning of the first ten days in October
Winemaking technique: Fermentation with skin contact for 10-15 days at a temperature of 28-30°C. Racking followed by maturation in steel. Ageing in 2000- or 3000-l oak barrels for 30 months followed by six months' bottle ageing.
Bottles produced: 6.000
Sensory characteristics: Very deep ruby colour, tending towards garnet with ageing. Concentrated, lingering and multilayered nose with aromas of plums and blackberries. Excellent structure gives a full-bodied, rounded palate.
Food pairings: Game, braised meats, red meat, mature cheese.